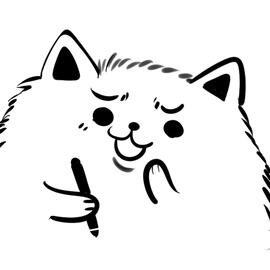 O-IamZoey
Commission price

OPEN
update : 18/06/2021
T.O.S
I a slow working artist, if you need a rush commission
I may not suitable for you

▶ No rush, please ◀
► Payments are made upfront before I begin work.
►☆ I accept payments from Paypal | USD FORMAT ONLY ( UNITED STATES )
► ALL payments are now invoiced, meaning you will be
required to provide an email through your order form.
♥ Complex designs may be extra.
♥ These commissions can take up to 2-4 months depending on a complex design.

►☆The Commissions are for your personal use only.

Personal use means the drawing won't giving you any kind of profit. For example, using it as icon/avatar in non-profit sites (such as DA, Twitter, IG), wallpaper, and decorating your DA or TH profile are personal using.

You are allowed to print the artwork yourself as long as it's only for your personal use and not for sale. Sharing or posting the commission work is ok but please use the resize version that we provide you and credit us on the post.

If you're crowdfunded or ad-supported, using the drawing for your "personal brand" (e.g., Twitch/Youtube banners, VTUBER, brand website, etc) count as commercial use.

►☆For commercial use, you may discuss with me for detail !

I DO. ✔
►Human
► Humanoids , anthros
► Fanart (Extra Charges)
►Detail Clothes (Extra Charges)
►Additional Props ; Wings, Detail Clothes, BG and Other. (Extra Charges)
► R15 (Nude)

I DON'T. ✘

► Guro
► Fullmetal
► Furry
► R18
---
You could add additional details to make it more precise to your preference.I would send a payment detail after receiving an order. After I receive the payment,your name would be showed on my To Do List !
Commission
Provide me as many as possible details such as gesture, expression, every important details in the commissioned work.
This might be extra charge if additional details are added please ask me for more details discuss.
---
♕ HOW TO ORDER ♕
✉send a note of an order to me (on deviantart) ✧Recommended✧
or
✉send email : [email protected]

✪ Subject: Commission [TYPE]
• TYPE : (ex. bust up )
• Style : (no BG/ or provide me the reference if have or if you like a little bit of decoration you may ask)
• References : (details) : (Character , image of your OC )
• Reference of gesture / hands position : (if you have reference pose image is welcome)
• Personality : (describe as much as details, it's help me a lot)
• Ref. Background scene : (If have and might be to Extra Charges)
• Additional Detail :
• Your PayPal e-mail :

➤ STEP Sketching

Rough sketch work, Guide Color for check be edited only 1 time.
Full color and send!
Commissions will took time, approximately 2-4 months or faster minimum depend on the design.
[All Type will include BG ]
---
TYPE: Half-body
$100 Per/1character
$75 for the next character
TYPE: Waist up
$130 / per 1 character
$85 for the next character
TYPE: Full Body
$150 / per 1 character (no BG)
$ 200 / per character (with BG)
$150 for the next character
Custom Character design
Owning a Design ☑
▶No Refund
▶After payment, you can alterations whatever you want with my design JUST draw up a new one.
▶Do not claim the art and design as your own or copy/trace my design.
▶Do not use my design as close spices, besides you commission me for added close spices traits.
▶co-ownership is allowed but the fee will be included in the price (each of the owners paid the fee) max 2 co-owner
▶For drawing no need to credit me, although it would be nice.
★ CUSTOM ADOPTABLE SELECTIONS ★
▶ This is where you can select how your custom is to be drawn. Prices are based on recent pre-made design results.
▶ Most of the prices have " starting at " meaning if there is complexity or the request for add-ons, props, etc. It may be more as they take more time.
▶ Once you know what you want, there will be an order form below, that you will fill out and send via note!
---
CUSTOM FULL BODY ADOPTABLES (SINGLE)
Features a single character
$155 - $350 depending on complexity.

Additional
detailed design and weapons and other objects need extra fee
Weapon: Start: $100
CUSTOM FULL BODY ADOPTABLES (come with Chibi)
Features a single character and single chibi
Chibi can be a different outfit from a full body version depend on your brief
$200 -$485 depending on complexity.

Additional
detailed design and weapons and other objects need extra fee
Weapon: Start: $100

● Portraits $ 80
● Doodlepage $150 (simple 1)(simple 2)
---
Form for fill up
[ EXPLANATION VERSION ]

[ Username | Email ] : ( For paypal invoices )

[ CUSTOM TYPE ] :

GENDER : Male, Female, No Gender (Non-binary) Unisex/etc

Species : will they have ears and a tail? or horns, wings?, demon, kemonomimi

COLOR HAIR?, SKIN?, EYES? :

HAIRSTYLE?: A reference will help a lot.

Extra MARKINGS? FRECKLES?, SCARS?: If so make sure to include where!

KIND OF CLOTHING WILL THEY WEAR? : Clothing can be from modern, fantasy, oriental, and more. References can also help.

WHAT KIND OF SHOES? :

WILL THEY HAVE JEWELRY? HEAD ACCESSORIES?:

COLOR PALLET: www.design-seeds.com/

Extra GO HERE: Important information for them.

Add on option: (if have choose one)